HOW TO USE A CLEANSER
How to use a cleanser? Sounds a bit simple for all you bright sparks doesn't it! Well, we're here to unearth why this important step in your skincare routine should never be missed – morning or night. We're all guilty of slipping into the duvet after a late night adventure, omitting our cleanse until morning. The odd occasion is forgivable, but regularly – it's a total no-no. After all, we all want a clear, radiant mug that puts a smile on our face, right? We'll give you tips to execute your cleanses properly, with some fab products and tools, whatever your skin type or concern.
HOW TO APPLY A CLEANSER
STEP 1
There's a good chance you're in a hurry and want to dive straight into the basin, but let's learn how to apply a cleanser first. Why not build a few more minutes into your morning or bedtime face routine to savour the whole process? Step back, relax. Now, unless you've got a short hair crop, you're going to enjoy things a whole lot more with your barnet tied back properly. Grab our washable Headband, perfect for the job. Wash your hands, then fill the sink with lukewarm water and dip your mitts in and give your face a good splosh to dampen it.
STEP 2
By now hopefully you've found our best cleanser for your skin type and skin concern. So whether it's a creamy, oily, gel or foaming variety usually a coin size squirt does the job. If you're looking for a dreamy all-rounder grab our Vitamin E Gentle Facial Wash, enriched with vitamin E and wheatgerm oil, our formula leaves skin feeling supremely refreshed and clean, day or night. Put a blob in your hands and rub together and then rub onto your face in an upward swirling movement. Be careful to avoid those peepers.
STEP 3
Now here's a moment to savour. Take a deep breath and massage your cleanser carefully around your damp face. You can use circles of different sizes to get into all the nooks and crannies around your nose and chin and up along your temples, and across your forehead. Not only does a good massage with a cleanser get rid of grime and dead skin cells but it also stimulates the area, helping your natural radiance shine through. And the benefits are more than skin deep, you'll touch pressure points on your face too, relieving tension for a great start or end to the day.
STEP 4
And now the super satisfying bit. A darn good rinse. Make sure you've got a clean sink full of lukewarm water. We all have our different ways of rinsing, but we find a double-handed splosh while blowing out through your nostrils feels fun and invigorating. Or to be super thorough try rinsing with the help of our organic Muslin Cloth, particularly helpful at night to help wipe away makeup. Whichever way, make sure you do it a few times with a least a couple of water changes or rinses of the cloth. How does that feel? Skin tinglingly sparkly clean, or what?
STEP 5
And for a tingly-clean feeling grand finale – try our Vitamin E Hydrating Toner with our Organic Cotton Rounds X100. Toning is where you can swipe away any remaining cleansing residue or dead skin cells that just hang on till the bitter end. Toning helps balance your skin, and beauty experts believe this makes your skin more receptive to moisture and hydration products that follow. Our Vitamin E Toner is great for all skin types, infused with vitamin E and soya oil from Brazil, it's gentle and beautifully hydrating, leaving skin feeling clean.
WHAT TYPES OF CLEANSERS ARE THERE?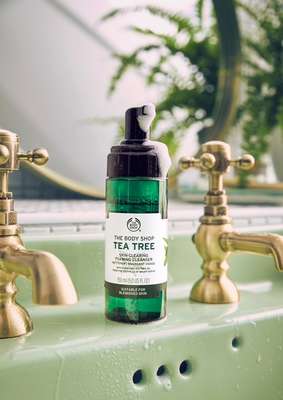 FOAM CLEANSERS FOR OILY SKIN
Oily skin needs a no-nonsense cleanse that leaves skin feeling like there's no excess oil hanging around on the surface. That said, no one wants skin that feels overly dry, either – especially if your skin's sebum (your face's natural oil) is naturally go-go-go. When you use products that strip your skin of moisture, it can cause your sebaceous glands (where oil is produced) to try and compensate, leaving your skin right back where you started – looking and feeling oily. Instead, go for our best foaming cleanser for oily skin, the Tea Tree Skin Clearing Foaming Cleanser. This bestseller has a dense, creamy foam that feels refreshing on skin, not over-drying. Instead, the mild and gentle formula helps to cleanse, leaving oily and blemish-prone skin feeling fresh and looking matte.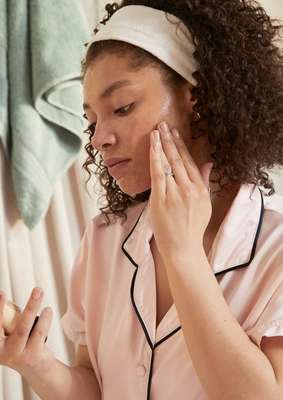 CLEANSERS FOR DRY SKIN
For a gentle but deeply nourishing feeling, our best cleanser for dry skin is our Oils of Life™ Intensely Revitalising Cleansing Oil-In-Gel. Combining the best of two textures in one cleansing oil, it's enriched with a blend of three precious seed oils – black cumin oil, rosehip oil and camellia oil – in a formula that feels luxurious on skin with a gorgeous scent, all culminating in one sensorial cleansing experience. Helping skin to feel hydrated, not dry or greasy, this caring cleanser helps to dissolve the day's grime and impurities as well as effectively remove makeup, even the stubborn sort for eyes. That means your skin is left feeling clean and looking purified. But more than just being clean – dry skin is left feeling soft and replenished with moisture for up to 72 hours.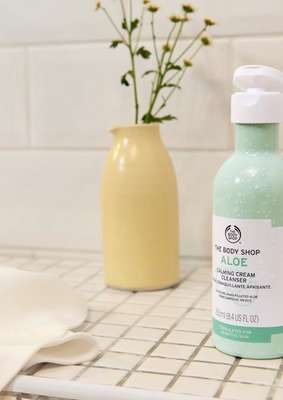 CLEANSERS FOR SENSITIVE SKIN
If we're being all proper about it, you should know that sensitive skin is not a skin type, but a skin concern. That could be because your skin's natural moisture barrier isn't quite working as it should do, holding on to all the lovely moisture your skin needs to feel soft and hydrated. Instead, your skin might feel tight, taut, dry or irritated. That's why your face needs mild mannered formulas and a light touch to feel calmed and comfortable again. Our best cleanser for dry, sensitive skin has got to be the Aloe Calming Cream Cleanser. Feeling gentle and moisturising on skin, this cleansing cream helps to remove makeup and impurities effectively, easily wiping off without any greasy feeling. Or if you prefer the feel of oil on your skin, try our Camomile Silky Cleansing Oil. Either way, your skin will feel clean, soothed and softer.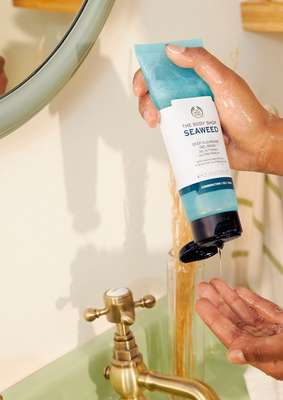 CLEANSERS FOR COMBINATION SKIN
Combination skin typically displays the same oiliness as oily skin types, but only in the T-zone (that's your forehead, chin and nose, FYI). The rest of your face might feel like a normal skin type, or be dry. That means you basically need very different things for different parts of your face. Helping you to find a bit of balance, our Seaweed Deep Cleansing Gel Wash is our best cleanser for combination skin. It helps to effectively eliminate impurities, makeup and excess oil, shoo-ing off those nasties that can shore up on your face in a formula that's enriched with seaweed from Roaring Water Bay, Ireland. Lathering well without blocking pores, it's a total refresher of a cleanser, helping skin to look less shiny and feel moisturised, softer and pure after rinsing.
LIQUID PEEL CLEANSERS
And if you're bunked up in a busy city full of environmental challenges – you might be looking for something a little different to help your skin feel as fresh as a daisy after a day in the thick of it. We've got something of a cleansing revelation for you, our Liquid Face Peels. These smooth manoeuvres go on as a gel and react with your skin's pH and turn into little noodles that help to scoop up grime as they rolly-polly across your face, use 2 - 3 times a week for wild satisfaction.
When dust and dirt are dulling your halo try our Drops of Youth™ Youth Liquid Peel. It exfoliates and helps remove impurities from your skin, lifting dead skin cells and nasties as it goes. Infused with a blend of three plant stem cells, this clever gel-to-peel helps leave skin clean and purified from the day's grime. Or when your skin looks as pooped as you feel, try our Vitamin C Glow Revealing Liquid Peel, it's infused with camu camu berries, which have more angelic vitamin C than you could shake a stick at, helping sweep away tired cells for a happy, healthy-looking glow.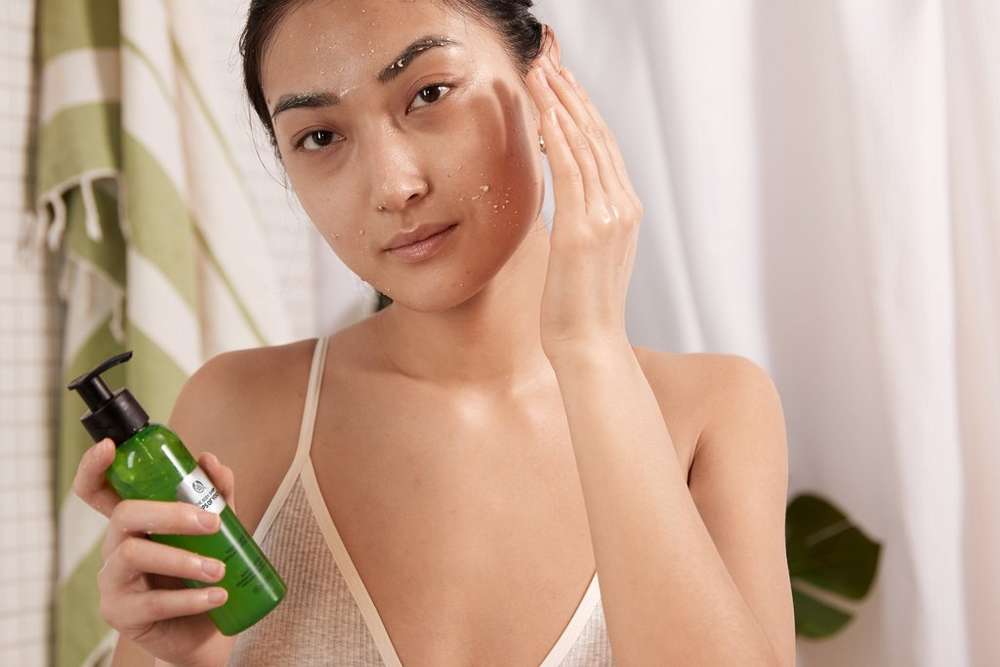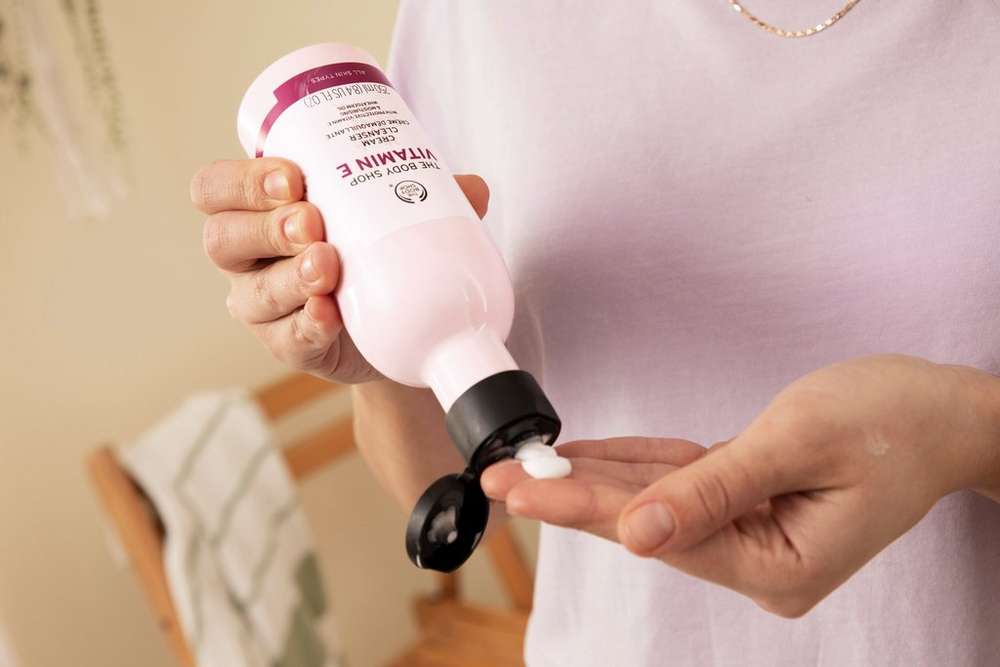 WHAT IS THE DIFFERENCE BETWEEN A CLEANSER AND A TONER?
This is a very good question and on the tip of most of our tongues. The difference between a cleanser and toner is firstly what they're made of. Cleansers come in all forms from gel to cream to balm. Their job is to get rid of all the day's grime, makeup and dead skin cells from your face. They're designed to do this without stripping it of essential oils, keeping skin hydrated, happy and looking fresh. Toners on the other hand are absorbing liquids with a specific pH level, they help refine your skin after you've cleansed. They help usher away any last remaining dead skin cells, unblock pores and get your skin ready for moisturising and hydrating. They're particularly useful for tricky oily or blemish-prone skin, as they're an extra level of cleanse and balance that helps reduce the appearance of pores. They help skin feel fresh and look its radiant best.
SHOULD YOU USE A CLEANSER OR A TONER FIRST?
Toners can be so quick and refreshing to use together with a cooling swipe of our Organic Cotton Rounds X100. You can see the satisfying evidence of all the grime and dead skin cells you've removed on the pad. But as tempting as it is, never dive in there for a quick win without cleansing first. Toners don't have the same heavy-duty muck removal skills and hydrating action as cleansers. Especially if you live in built-up cities or wear makeup every day, you need to send your cleanser in first to do all the hard work of helping to grab grime and whooshg it down the plug hole. Only then is it toner time to finish things off. It's these final swipes of toner that remove any stubborn dead skin cells and balance your skin ready to receive hydration. You'll get the best out of all your products and your skin this way – it's a sure path to enlightenment of the face cleansing kind.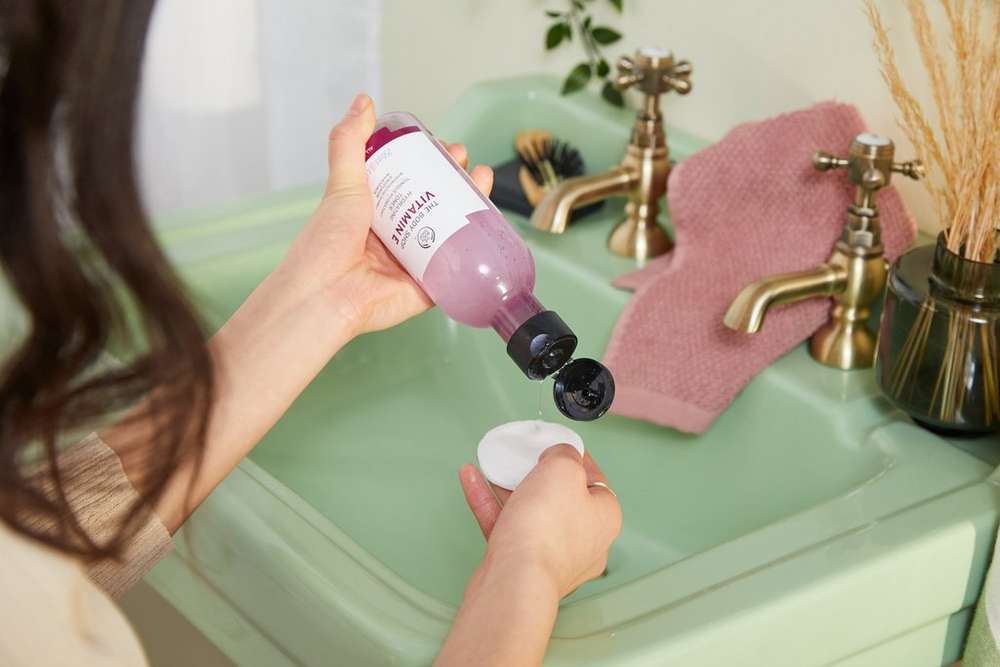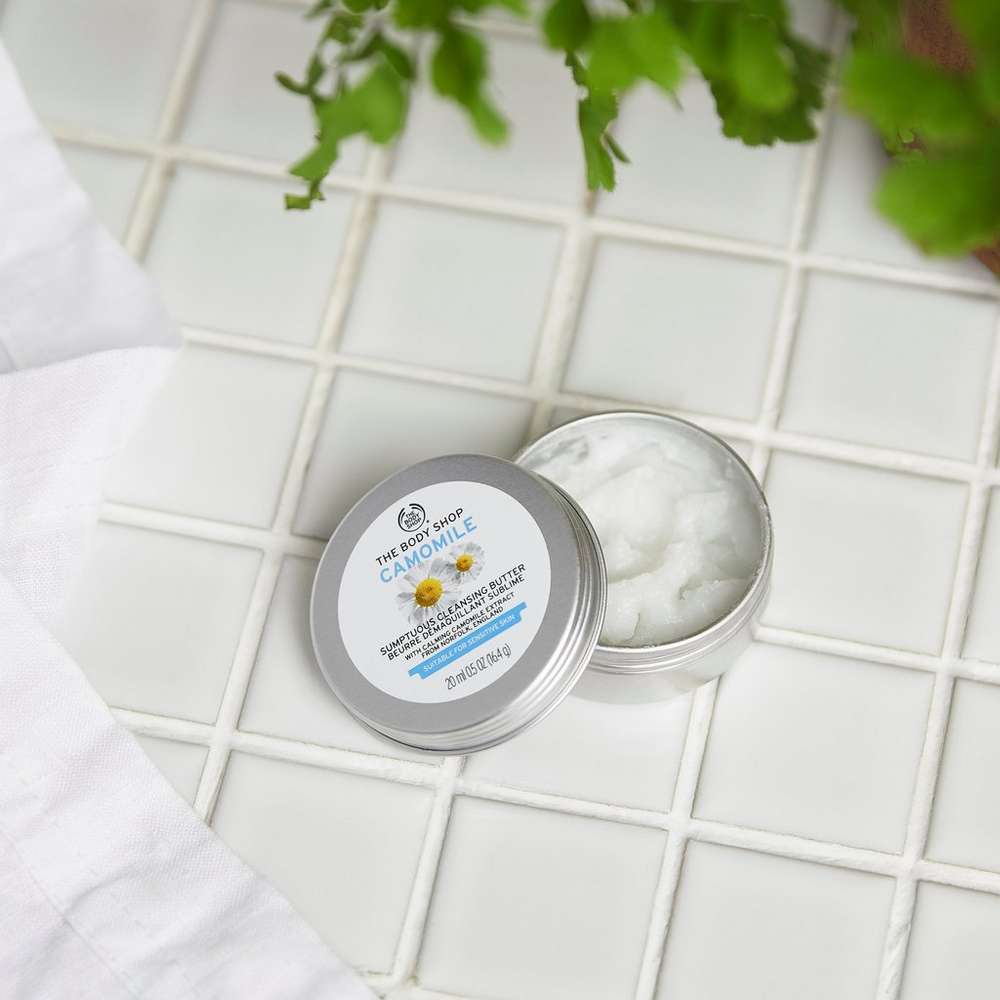 WHAT IS DOUBLE CLEANSING?
You might be doing this already, but just not use this name. Basically, a double cleanse all comes down to the nightly regime of removing makeup and SPF first, before helping your skin get a proper clean. You know how they say you can't get too much of a good thing? Well, cleansing is so good for your skin when done right, that's why beauty pros suggest that you do it twice. So in answer to what is double cleansing, you could say it's a two-step thrill for skin.
The double cleanse all comes down to the difference between oil and water. Ever seen the two interact in a glass? That's right, they don't. Actually, they repel each other, staying separated. The same science is true in skincare. Water-based cleansers can't do as thorough a job at ridding your face of makeup and impurities, both of which tend to be oil-based, because of this truth – water and oil don't mix. So, turn to your oil-based cleansers to help dissolve makeup and anything else oil-based (sunscreen is another good example.) FYI, confusingly, if you use micellar cleansing water to remove makeup, make sure you do this first. Despite the name and look of this cleanser being water-based, micellar water is actually the exception to the rule. That's down to it being made with a fancy-sounding ingredient called surfactants that help this whole oil and water thing actually take place at the same time. Phew, moving on from science, the important bit of know-how is how you can get your own double cleanse on.
It's best to do your double cleanse before bed. When you first wake up there's not as much to take care of, and certainly no makeup to be ridding your mug of, which is why you only need to do this once per day after sun-down. If you've been out and about during the day, spending time under the sun's rays wearing sunscreen (obviously) or travelling in the city, a double cleanse is what your skin will be craving.
HOW TO DOUBLE CLEANSE?
The ideal double cleansing skincare routine starts with one of our bestsellers, our Camomile Sumptuous Cleansing Butter. It's our best cleanse product, a kind of cleansing balm, that helps to work away makeup, impurities and grime wonderfully. It feels like everything is simply melting away. What a relief at the end of the day! Simply swipe it off with our Muslin Cloth.
For step 2, look to one of our water-based cleansers for that truly clean feeling. 'Cleansing' is one of those words that gets bandied about willy-nilly. But when it comes to your face wash routine, although the word 'cleanse' sometimes is or isn't in the product name, you can be sure that's just what you're going to get with our picks. After you've removed your makeup, choose from one of these cleansers, taking your skin type into consideration. One of our best cleansers for oily skin, as well as combination skin is our Himalayan Charcoal Purifying Clay Wash, an invigorating foaming cleanser that helps skin feel cleared of impurities, pores feel unclogged and your complexion appear clearer and glowing. Sensitive skin type should look to our Aloe Calming Foaming Wash. In combination with our Aloe range, it helps skin to feel clean, soft and soothed. Or if you're looking for an all-rounder, our Vitamin E Gentle Facial Wash from our iconic Vitamin E range is the one for you. It suits all skin types and is enriched with vitamin E and hyaluronic acid in a formula that has a light, lather-y feel, helping your face to feel refreshed, not dried out, and clean.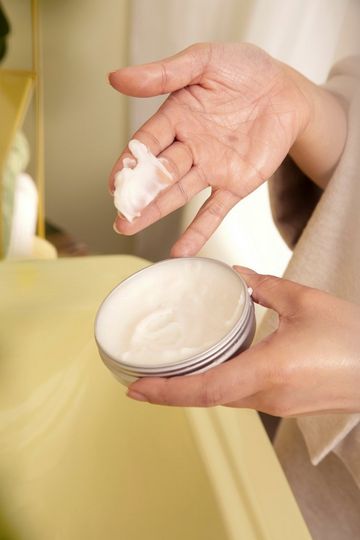 "A little goes a long way, even on stubborn mascara!"
– J Ahmed
About Camomile Sumptuous Cleansing Butter
SKIN CLEANSING TOOLS
Now, we all know a good craftsman never blames his tools. That said, we also know that a little planning, prep and having the right tools for the job produces excellent results every time. And your face cleansing routine is no different. It's much easier to get deep into your cleansing routine when you're not swooshing your mane out of the way every few seconds. So try our Headband to help keep things out of the way, plus you'll look like a total pro. Now, fingers are great and all but if you want to give your skin a more thorough yet gentle scrub, our Super Soft Cleansing Brush and Facial Cleansing Sponge will always help raise your game a little in the removal of dead skin department. And no bathroom worth its salt is complete without a soft stack of our Organic Cotton Rounds X100, these gorgeous multi-purpose beauties always come in handy, whether you're simply refreshing your eyes with water or working the toner or makeup remover. And for our swan song, it's everyone's ever faithful Muslin Cloth, this organic workhorse will help remove all the grub from your face, and feels lovely as it goes. Super easy to rinse and dry out too. That's a wrap kids!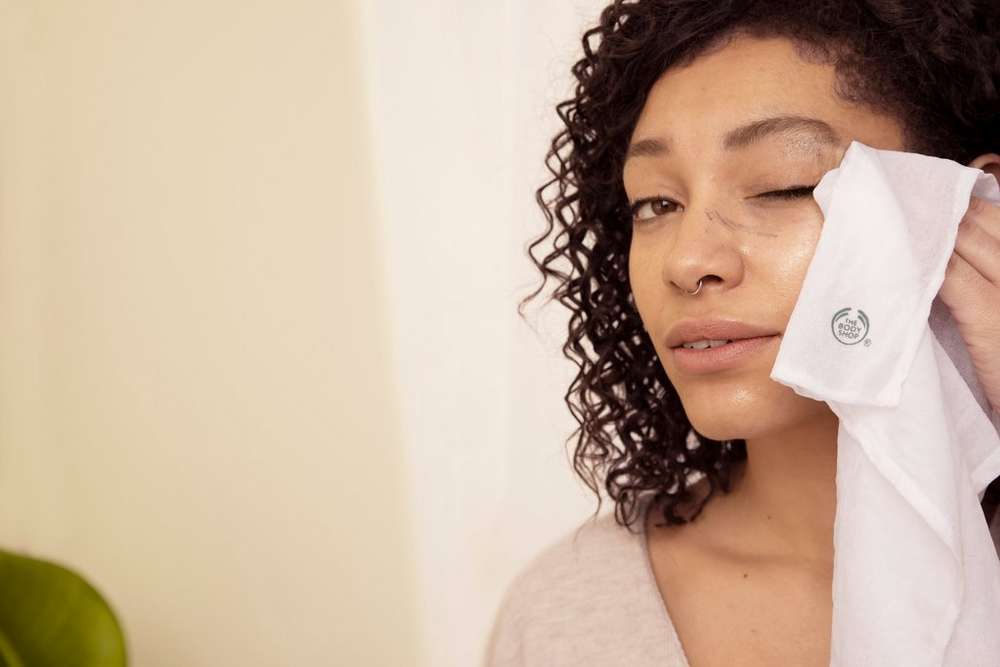 HOW TO REMOVE MAKEUP
Make the more sustainable (and cool, obviously) switch-up to Reusable Make-Up Pads and pair with your perfect Oil Cleanser and take your time over your routine, for a clean conscience and clean skin.
Step 1. Take a reusable makeup pad and soak in a little warm water to dampen.
Step 2. Add a few drops of cleansing oil onto fingertips and apply to your face, being careful around the delicate eye area.
Step 3. Help dissolve mascara by gently folding and holding your reusable pad over your luscious lashes for 30 secs.
Step 4. Sweep your pad across your face to remove all traces of makeup to leave skin feeling cleansed and comforted.
Step 5. Pop your reusable makeup pad in its 100% organic cotton laundry bag ready for a wash. Simple.