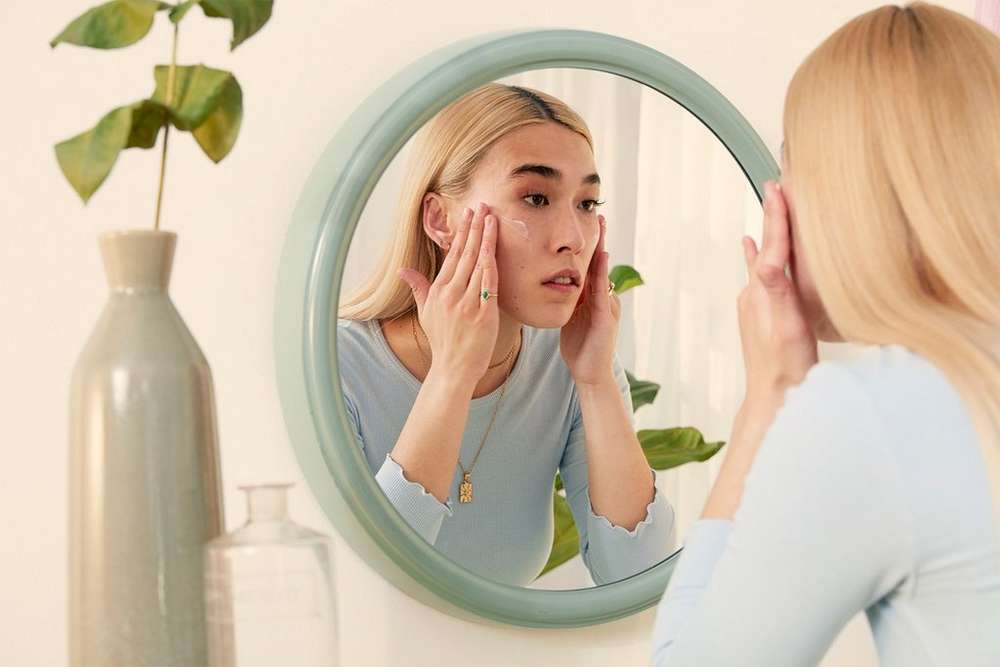 WHAT DOES COMBINATION SKIN MEAN?
Combination skin is characterised by having an oily T-zone yet dry and dull areas at the same time. It changes like the weather, so you may notice more oiliness in the summer months.
The shine you spot on your forehead, chin and nose may make you think you've got an oily skin type, but that's only true if it spans across your entire face. Plus, you may see noticeable pores around your nose, which is an area more prone to blackheads and blemishes, often coming with dryness and flakiness too – a common sign of combination skin.
WHAT CAUSES COMBINATION SKIN?
UNBALANCED SEBUM PRODUCTION
While sebum protects the skin from the elements, it can overact in some areas like your T-zone, making your face look shiny in some areas and dry in others.
EXTERNAL FACTORS
Extreme weather, smoking, stress or lack of sleep can confuse your face. A very warm or cold day can also strip moisture and make your skin think it needs an extra dose of sebum.
TOUCHING YOUR FACE
Many of us make poor decisions, and excess face touching can be one of them. It causes more dirt and bacteria to transfer to our skin, which can lead to sebum build-up and blocked pores.
THE WRONG SKINCARE
Harsh products can cause excess sebum, whereas richly hydrating products can make your face feel greasy. This is why it's important to choose the best products for your skin type.
TIPS AND TRICKS FOR COMBINATION SKIN
FIND PRODUCTS TO HELP BALANCE
When it comes to products for an oily complexion, you need something lightweight without creating extra oil. Our fresh Seaweed range is perfect for combination skin types, helping to bring balance back to your skin – leaving oily skin feeling mattified and dry skin feeling hydrated.
MULTI-MASK LIKE A PRO
Multi-masking is when you apply different face masks to separate areas of skin, addressing multiple skin concerns at the same time. Soothe dry areas of skin with a moisturising mask, and help target the oils on your T-zone with a mattifying mask for a tailored combo of effects.
EXFOLIATE GENTLY
Exfoliation is key to keeping combination skin in check. However, it's important not to exfoliate too often as it could damage your skin's natural moisture barrier. Look for a gentle exfoliator like our Seaweed Pore-Cleansing Exfoliator, enriched with mineral-packed seaweed extract and perfect for combination skin.
FIGHT FACE TOUCHING
Our hands do lots of stuff during the day, coming into contact with doorknobs, books, the TV remote – you get the picture. We all touch our face sometimes, but being more aware of it can stop lots of bacteria and dirt from transferring, and can help prevent an oily complexion.
THE BEST COMBINATION SKIN ROUTINE
1 CLEANSE
Our Seaweed Deep Cleansing Gel Wash is designed for combination skin. Enriched with mineral-rich seaweed, it gently helps to get rid of impurities so skin can feel refreshed and clean like a breath of sea air.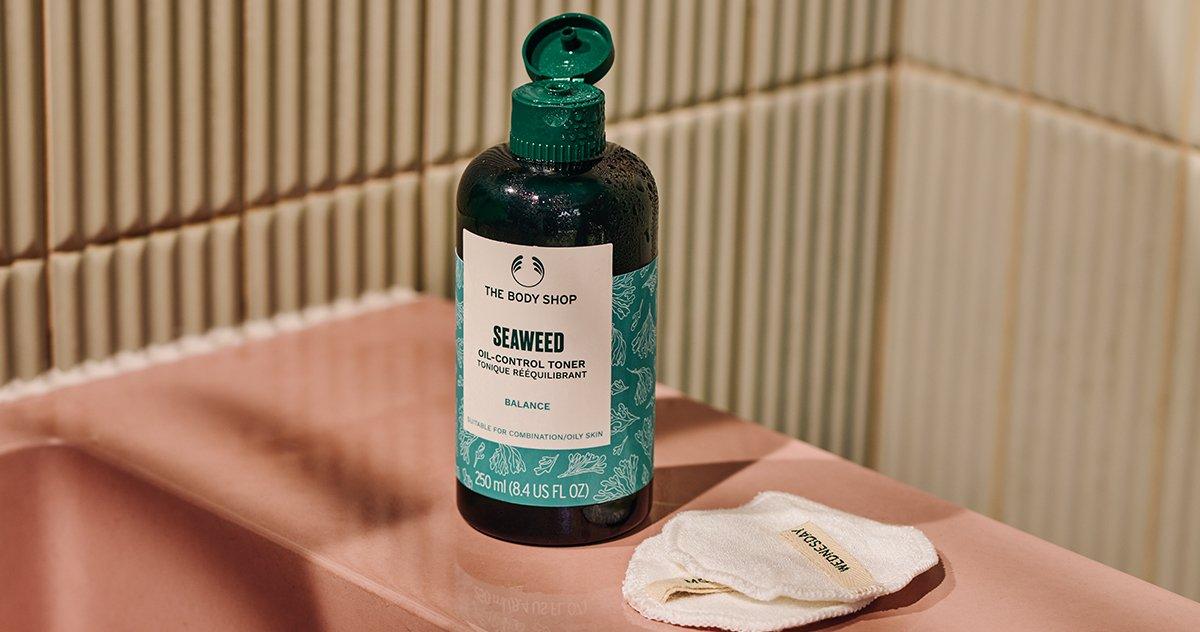 2 TONE
Our Seaweed Oil Control Toner targets the best of both worlds: oiliness and dryness. It removes any lingering traces of makeup, grime, and helps to refine the appearance of pores.
3 TARGET
If you're looking to target problem areas, use our Tea Tree Anti-Imperfection Daily Solution to get healthier looking skin. Apply 2-3 drops where it's needed, morning and evening, to take your skincare routine to the next level.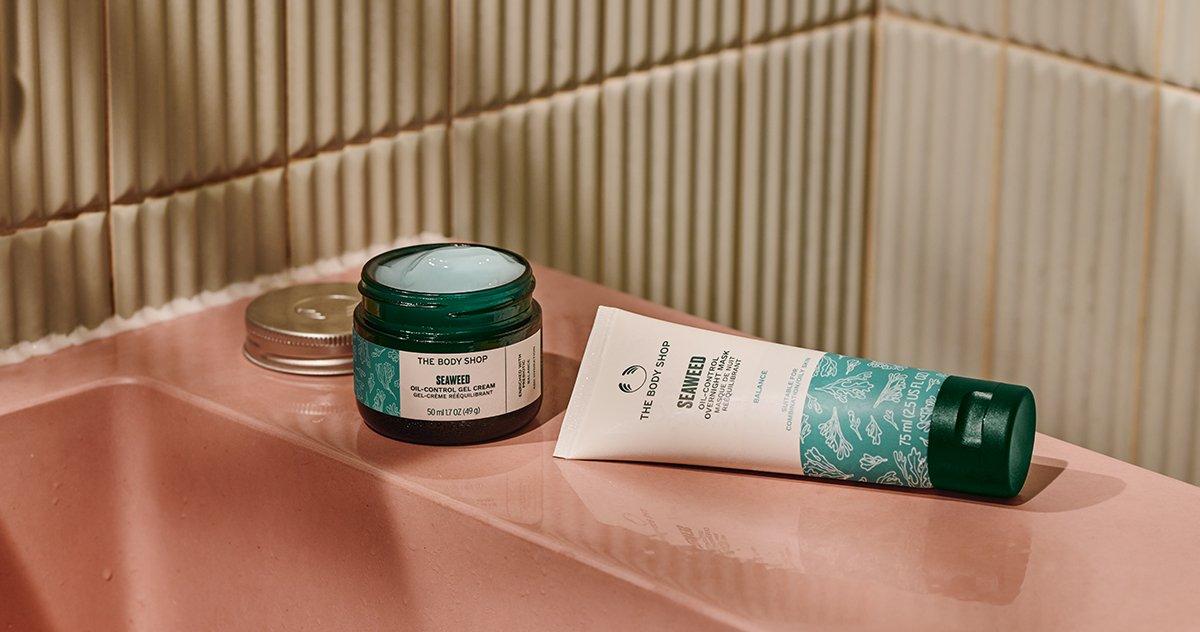 4 MOISTURISE
Sit back, relax and get softer feeling skin with our Seaweed Oil Control Gel Cream. It's hydrating, lightweight and designed to help control shine throughout the day.
Seaweed Oil-Control Exfoliator
"Absolutely love this product! Would recommend it to anyone and everyone who struggles with oily skin or blemishes!"